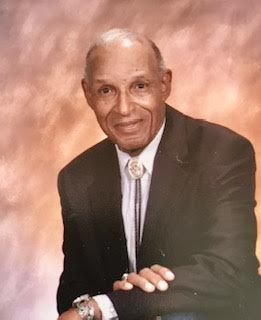 Obituary of Joseph T. Jefferson
Please share a memory of Joseph to include in a keepsake book for family and friends.
I have fought the good fight; I have finished my course and I have kept the Faith
2 Timothy 4:7-8 King James Version (KJV)
Job Well Done My Good and Faithful Servant
Joseph Tyler Jefferson
On Sunday, September 28 th 1930 in Richmond, VirginiaGOD blessed Robert S. Jefferson and Hazel I. Watson Jefferson with a son, Joseph Tyler Jefferson who was predestined to leave the world a better place. As the third child of nine, Joseph had astrong spiritual upbringing and lifelong commitment to GOD, family and community which was exemplified in everything that he did - from helping to support and nurture opportunity and excellence in his family; to his tireless commitment and generosity towards the most needful people in his community––Joseph was a selfless, hard-working, praying man. He was a son, a brother, a cousin, a husband, an uncle, a Pop Pop, and a neighbor; he was a historian, master storyteller, gardener, greatcook, a fisherman, a soldier, a sharp dresser, an Eagles fan, a " Mr. Fix-it ", a prayer partner, a friend, a Man of Faith – he was " OUR DADDY "
As a child of a porter and a gifted domestic, Joseph's childhood was shaped by the virtues of hard work, faith and devotion to family. This modest yet deeply honorable foundation propelled Joseph to fulfill his promise as a professional, a family man and a leader. In a life that spanned nearly a century, he was a witness to all the ills of our country AND the extraordinary advancements in society and in his own life. From his parents he received a heritage of character and commitment to excellence and hard work. His heritage became his legacy. Fondly called " Joe T " by his siblings, Joseph was a gifted student, a polymath, who excelled at both the sciences and the arts. He was a high achiever in the segregated public school system of Richmond Virginia, ultimately attending Maggie Walker High School. He was on a trajectory ( like later siblings ) to become a member of the professional sector. As a teenager, out of a sense both adventure and necessity, he set out to make his way in the world by enlisting in the US Navy. While traveling the world, he never forgot where he came from. He proudly shared that every month he sent a generous portion of his earnings home to his parents and that money made a difference. The world was his academy. Ever the gifted student, Joseph flourished in the structured and demanding vocation of military service. In the military Joseph found a career – as a career combat veteran he served in both the US Navy and the US Army. He served on the USS Platte AO24 and other destroyers. A stickler for details, he became a talented technician in multiple areas. He also served as a Drill Sergeant and a skilled Aircraft mechanic. For his diligence, Joseph earned several commendations to include: Korean Service Ribbon (2 stars), China Service Medal, United Nations Medal, Navy Occupation Service Medal (European Clasp), National Defense Service Medal, MM Rifle (M-14), Good Conduct Medals and a Sharpshooter Badge (M-1 Rifle) award. As with many career combat veterans, he too bore the scars and struggles of a man who faced death day-to-day and hand-to-hand; however, he eventually found that balance between control and compassion; that peace that allows one's better self to emerge, in time. He was granted that time.
Joseph's 90- year journey took him around the world and back again, home always home. In Harlem, New York, before reenlisting into the US Navy for a second tour, the seaman met the love of his life, the stunning and ever-gracious Carolyn Swails-Rollins Jefferson. He adored his wife and partner of 50 years. She was his North Star. She was the perfect balance to his brilliance and seriousness. The depth of their love and devotion to each other cannot be overstated. Together they built a life and family; first, as a globetrotting military family - traveling to several military bases in and out of the United States, to finally settling in Willingboro, New Jersey on Perennial Lane . Their love story read like a movie script and the handsome and noble couple were perfectly cast as the central heroes of a family and a community. She soothed and settled his soldier's mind and heart and he provided for his family with resources and structure as a foundation for thriving. Love and order were the house rules. Love and order. Love first, always love first. Together they raised nine children––and there was order! Carolyn's love taught Joseph the value of kindness and gentleness. It made him a better man and ultimately a better parent. He credited her with healing his anguish and calming the violent nature that the military required of its soldiers. But together they found that peace. They built that home that, survived the tragedies and set the stage for triumphs. They strongly encouraged all of their children to achieve higher heights, stressing education and discipline and above all love and honor. Their faith was at the heart of their love and God blessed the Jefferson's mightily on Perennial Lane...and around the world and back again. They raised leaders and civil servants, executives, educators, soldiers and healers. Their bond survived even her passing. He would often say, " It seems like just yesterday that she left ." He longed to see his wife again in heaven.
After retiring from the US Army in 1969 he worked for Lee Tire & Rubber Company in Conshohocken, Pennsylvania, a long and arduous commute; before finally returning to the McGuire Air Force / Fort Dix Base's Central Heating plant as a civilian Gold Seal certified Boiler Engineer Supervisor. Hard, honorable work at a time when there were incredible obstacles to the type of success he was achieving. But his brilliance and seriousness always served him well professionally and he rose to positions of responsibility and authority because of his character and diligence. Mr. Jefferson was his name, said like a title of distinction, " Mr. Jefferson " was responsible and in charge. All neighbors knew that if they needed help that " Mr. Jefferson will help ." From water pipes bursting, furnaces breaking, to removing squirrels and bats from their attics, Mr. Jefferson did help. There was a disproportionate number of widows and fatherless children in the neighborhood. This stern, no nonsense man he helped raise many a fatherless boy into better men. Often after working all day he had a second shift of life-sustaining chores and favors for the most needful families in the neighborhood "Book of James 1:27 says, " Religion that God, our Father accepts as pure and faultless is this: to look after orphans and widows in their distress and to keep oneself from being polluted by the world. " The union of a movie star gorgeous mother and a handsome capable soldier, of course, produce daughters of stunning elegance and beauty––and every boy or man in the neighbor knew, " Mr. Jefferson don't play !" As the song goes, " Papa don't take no mess! " When it came to his angels Mr. Jefferson was dangerous and he let it be known: " Don't even think about it ." Five foot eight and not an ounce over 175 pounds––he was a GIANT. Love and honor.
Prior to COVID Joseph faithfully attended mass weekly. As a philanthropist, he gave to many worthy causes, especially to Native people throughout the country. In the culminating chapter of his life, his final glorious 30 years, he quietly dedicated himself to forms of service and generosity to the most needful people in our community and society. The center of this work was his wholehearted commitment to the Powhatan Renape Nation. In this work he found an outlet for his love of people, nature, history, art, freedom and spirituality. He found a joy and fulfillment in his labor as a sage and servant. He was whole and happier. He assisted Chief Roy Crazy Horse with some of the day-to-day operational needs of the reservation. He proudly shared his gifts for history and storytelling for educational programs, college and community presentations and festivals at the reservation. He contributed fully with the education and the outreach efforts on behalf of the tribe. His contributions go back to the founding of the reservation. He was a fixture on the reservation. He assisted in building of the long and round houses for the ancestral village and helped construct the buffalo chorale. Then, later he would give presentations of the significance and history of these structures. He was also so proud to share the top honor of assisting the Chief with sacred sweat lodge ceremonies. He took pride in giving regular tours of the Charles Banse's Art Museum and tended to the gift shop. Further, he gave guided tours of the nature trails right down to fixing the plumbing and heating when necessary. Humbly, he would cut the grass, fed the animals and assisted with parking cars for the arts festivals. No job was too big or too small for him, he simply did what needed to be done.
He was constantly helping the homeless, the hungry, the folk with true challenges in their lives. In this way his life was a complete and perfect circle, returning to his own modest origins, as a hero and benefactor. This is his heritage and his legacy: Love and service and honor. Of all of his honors and titles, his most prized role was " Pop Pop ". He had a world class generosity especially with his grandchildren. He invested his whole self in their thriving. He encouraged them. He inspired them. He enjoyed them. He taught us, " Devotion is much more than a feeling; it is a commitment of the whole self to others, to God." This is his legacy.
After a long and courageous struggle with an illness that was largely the consequence of his service to his nation, suddenly on Tuesday, May 11 th 2021 our Lord and Savior called Joseph to his heavenly home and rest, a soldier's rest. He is predeceased by his devoted wife Carolyn J. Swails-Rollins Jefferson, his sons: David N. Jefferson and Todd E. Jefferson, his parents Robert and Hazel Jefferson, siblings Lois (Steven), Robert (Ellen-Rose), Gerald (Gladys), Cathy (William) and James (Eleanor). He leaves to carry his rich legacy and cherish precious memories to his devoted family. Left to mourn him are his children ; Mark D. Jefferson, Lisa M. Jefferson, Michael C. Jefferson, Theresa J. Jefferson, Barbara D. Jefferson (Toby), Ann-Marie Gabriel and husband George, Catherine J. Jefferson-McCoy; his grandchildren: Anita M. Jefferson, Manuel P. Mahan (Leticia), Alexis Miller (Julien), Taylor McCoy, Johnathan J. Jefferson and G. Elijah Gabriel ; his great-grandchildren: Briana Edmundson and Anthony Edmundson; his siblings Viola Jefferson-Keyes, Ann Jefferson and Charles Jefferson (Debra), special relatives Barbara (Miles) Reese and family, the Hughes Family and many, many loving nieces and nephews, friends and relatives.
"A Giant has Walked On ..."
We love you Daddy/Pop Pop – We'll see you in the morning...Always - Mark, Lisa, Theresa, Barbara, Ann-Marie, CatherineAnita, Manuel, Alexis, Taylor, Jonathan, Elijah Briana and Anthony.
Liturgy of Christian Burial will be celebrated Thursday, May 20,2021, 10:30am at the Corpus Christi R.C. Church, 11 South Sunset Road, Willingboro ,NJ. Relatives and Friends please meet directly at church. Interment : Lakeview Memorial Park, Cinnaminson,NJ.
To send flowers to the family or plant a tree in memory of Joseph Jefferson, please visit Tribute Store
Liturgy of Christian Burial:
10:30 am - 11:30 am
Thursday, May 20, 2021
Corpus Chrisiti R.C. Church
11 South Sunset Road
Willingboro, New Jersey, United States
(609)877-5322
Interment :
11:45 am - 12:00 pm
Thursday, May 20, 2021
Lakeview Memorial Park
US - 130
Cinnaminson, New Jersey, United States
(856)829-3553
Online Memory & Photo Sharing Event
Ongoing
Online Event
About this Event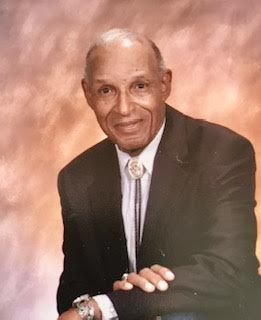 In Loving Memory
Joseph Jefferson
1930 - 2021
Look inside to read what others have shared
Family and friends are coming together online to create a special keepsake. Every memory left on the online obituary will be automatically included in this book.
Share Your Memory of
Joseph
212 Veterans Parkway | Willingboro, New Jersey 08046 | Phone: (609) 871-1000
Greg A. Scolieri, Manager
N.J.Lic.No. 3953 / Pa.Lic.No. FD013339L