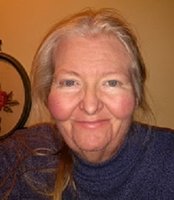 Beverly A. Golliher
Beverly A. Golliher (Bev)
Beverly A. Golliher of Willingboro passed away suddenly at home on February 15,2021. Born on January 30, 1961 to Ilse ( nee: Helmbrecht) and Henry Golliher. She was a 1979 graduate pf Willingboro High School and Moore College of Art in Philadelphia in 1983.
She worked for many years at Strawbridge and Clothier and then Catherine's. To see her artwork was a feast for the eyes. She loved to draw, read, and sew, as well as spending time relaxing and laughing with her cousins. She was extremely proud of her German and Irish heritage often experimenting with the different cultural culinary dishes.
Beverly was preceded in death by her parents Ilse and Henry. She is survived by her beloved older sister, who she was a loving caregiver to Barbara. Also, surviving are her Aunt Virgina Sawyer, Cousins Lee Sawyer, Robin Brock (John), Kevin Rolland (Kat Turner), Karen Rolland (Robert Tucker), Tanya Panucci (Vinny), Christopher Brock, KJ Rolland (Tanisha), Noelle Brock, and Harken Rolland-Tucker. As well as many other cousins throughout the world.
Funeral services will be private and at the convenience of her family.
In lieu of expressions of sympathy: her family requests donations please be made to the Willingboro Emergency Squad, 398 Charleston Rd #B, Willingboro, NJ 08046 in her memory.
" Wir Lieben Dich Immer, Bev"