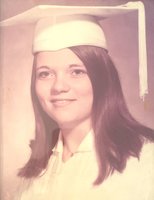 Mary T. Afflerback
Mary Theresa Afflerback Obituary
Mary Afflerback (64) of Willingboro, NJ passed away on January 26th, 2021 due to complications from COVID -19.
Born on October 3rd, 1956 in Philadelphia Pennsylvania, to parents Edmund and Dorothy Riley, the third of nine children along with Siblings: Ben, Dot, Linda, Chrissy, Cathy, Jeanie, Buddy, and Patty.
After High School, Mary studied to become a Licensed Practical Nurse and on her 19th birthday began working for the very same hospital where she was born. Throughout her life she held many jobs, each with their own set of challenges. She worked in offices, taught nursing school during the evenings, sold makeup, tupper - ware and Christmas decorations.
On April 12th, 1980 she married Bruce Afflerback in Beverly, NJ. As husband and wife, they shared a house in Willingboro, NJ for over 40 years.
Mary is survived by her husband Bruce, sons Kyle, Adam (Alejandra), Sean and grandchildren Nicolas and Abigail along with several nieces and nephews.
Funeral Services and Interment will be private and at the convenience of her family.