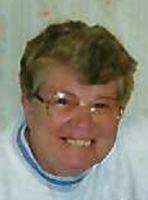 Anna M. Tyrrell
Anna M. Tyrrell
Anna M. Tyrrell (nee O'Leary) of Mount Laurel, NJ, formerly of Willingboro, NJ, died Sunday, August 16, 2020 at home surrounded by her family. She graced us with her presence for 84 years.
She is the widow of the late Thomas M. Tyrrell and pre-deceased by her youngest daughter Mary Kate. Anna has five surviving children, Tommy (Christine), John (Rachel), Pete, Theresa (Mark), and Michael (Dee). She often commented how Mark was her favorite son in law. She is also survived by her 11 perfect grandchildren, Lauren, Lindsay, John Patrick (her little guy), Lillian, Tara, Thomas Canio, David (Nicolette), Thomas, Shannon, Paige, and David. Anna Marie is also survived by her sister, Kay, her four brothers-in-law (John Tyrrell, Jim McGowan, Tom Cassin, and Bob McEvoy), two sisters-in-law (Anne McGowan and Mary Catherine McEvoy), as well as many nephews, nieces, and many, many friends.
She was greeted at the pearly gates by her mother, Beatrice O'Leary, father, Garrett O'Leary, brother, Patrick O'Leary and his wife Theresa, brother-in-law, Leo, and two sisters-in-law, Margie Cassin and Philomenia Tyrrell.
She proved her faith in God and family by overcoming the tragic death of her daughter by continuing to care for her surviving children. Her unshakable faith, courage, strength, and endearing positive attitude inspired everyone she encountered. This was proven by all the kind words her children received in the last few days of her life.
Liturgy of Christian Burial will be celebrated at 10 a.m. on Friday at Corpus Christi R.C. Church, Sunset and Charleston roads, Willingboro. Relatives and friends please meet directly at church. Entombment will be at Odd Fellows Cemetery Mausoleum, Burlington.
With this being the summer of COVID, formal attire is not required. Golf and polo shirts are acceptable.
In lieu of flowers, memorial donations are requested to either Saint Vincent de Paul Society 63 Sylvan La., Willingboro, NJ 08046 or Corpus Christi R.C. Church, 63 Sylvan La., Willingboro, NJ 08046 in her memory.
Goes-Scolieri Funeral Home 212 Levitt Parkway, Willingboro, NJ 08046. (609)871-1000. www.goesscolierifuneralhome.com