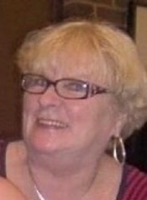 Margaret "Peggy" Clark
On Monday, July 27, 2020, Margaret "Peggy" Gares - Clark, loving Wife and Mother of three children, passed away at age 76.
Margaret was born on January 17 th in Philadelphia, PA to Harry and Agnes Gares. She retired from the Willingboro Police department. She married Walter Clark in 1993. After retirement she moved to the Jersey Shore, Delaware, Miami then moving back to Willingboro NJ to be closer to family.
She was predeceased by her Parents Harry and Agnes Gares, Son Frank Gares and Brother William Gares. She is survived by her Daughters Antoinette Andalis – Vera (Jeffrey) and Victoria Andalis – Hanson (William); her Grandchildren Jeffrey Vera Jr. (Karen), Tiffany Gares, Desiree Gares, Robert Vera, Kristyn Gares, William Hanson Jr., Finn Hanson; her Great Grandchildren Haven Gares, Jaylyn Vera, Noah Gares, Avery Gares, Lyla Vera, Delton Vera, Brother Harry Gares Jr. (Jane) and Sister Harriett Gares Fabre.
Margaret loved to travel and socialize with family and friends. She was known for her spunky spirit, her love for all, and all the kids knew her as Nanny whether you were part of the family or not. She will be missed greatly by all.
A memorial service will be held on Tuesday, August 18th, 2020 at Pennington Park 801 Creek Road, Delanco NJ 08075 at 1 o'clock p.m.
In lieu of Flowers donations may be sent to St. Jude's Hospital for Children in Margaret's name. Please click on the following link to donate :https://www.stjude.org/donate/donate-to-st-jude.html?sc_icid=home-btn-donate-now .