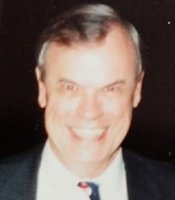 Paul A. Crompton
Paul A. Crompton
May 24, 2020
Paul A. Crompton of Willingboro, NJ, died Friday, May 22, 2020, at Vitas Hospice, Stratford, NJ, after a long illness. He was 87.He was predeceased by his Beloved Wife , Carol M. Crompton.
He is survived by : Daughter : Lauren L. Edwards and Son-in-Law : Robert M. Edwards, Son : Glenn R. Crompton and four beloved grandchildren: Robert Paul, Jessica Amber, Jacob Stephen and Andrew Colton.
A private memorial service will be held at a later date.