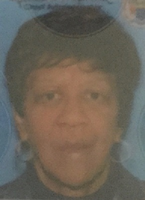 Thomasina Phillips
Thomasina Phillps
Thomasina Phillips of Willingboro NJ, passed away on Saturday May 2, 2020, at the age of 80.
After retirement, Thomasina enjoyed attending and volunteering at her church, Corpus Christi Catholic Church in Willingboro.
Beloved wife of the late Thomas Phillips and mother of the late Vincent Goode, Thomasina is survived by grandsons Michael and Marcus Goode, as well as a host of family and friends.
Due to the Coronavirus, there is no service planned.
Thomasina will be laid to rest at Brigadier General William C. Doyle Memorial Cemetery in Wrightstown, NJ.