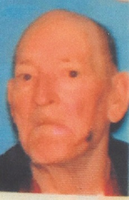 John LeRoy Roberts
John LeRoy Roberts
December 7, 2017
John LeRoy Roberts, of Willingboro, NJ, died Thursday, December 7, 2017, at Samaritan Hospice, Mt .Holly, NJ He was 81.
He was born in Brownsville, Pa. He was a US Air Force Veteran who served over nine years. He loved coffee, pizza, cowboy western shows and old movies.
Beloved Husband of the Late : Violet D.L. (nee: Cottrell) Roberts. He is survived by his Devoted Caretakers : Margaret M. Wolbert and Darrell Dunbar, and a host of friends.
Funeral Services and Interment will be private.