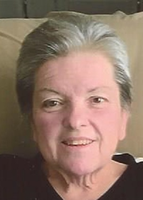 Susan M. Varley
Susan Marie Varley of Southampton, PA passed away Sunday, October 15,2017, surrounded by her family. She was 61.Born in Philadelphia, Sue grew up in Willingboro, NJ and graduated from Kennedy HS in 1973 before attending Trenton State University in Ewing, NJ, receiving a Bachelor's of Science in Education in 1977.
Sue worked as an echocardiographer for over 30 years, working most of her career within the Kennedy University Health Care System. She was a respected and honored employee and team member, and was honored with a Cardiac Sonographer's Certificate in 2017.
Sue was a devoted Roman Catholic and worshipped and participated in the choir for many years at Corpus Christi Church in Willingboro, until moving to Southampton, PA.
She was preceded in death by her father, William J. Varley.Susan is survived by Colette Campellone, her mother Gladys Varley, nephew Tom Varley (Laura), brothers James Varley and Tom Varley, and nephew James Varley, the Campellone, McHugh, Minnig and Horton Families along with many dear and precious friends and colleagues who became family to her.
Liturgy of Christain Burial will be celebrated Wednesday, October 18,2017, 10am at the Corpus Christi R.C. Church, 11 South Sunset Road, Willingboro,NJ. Relatives and friends may call Tuesday Evening, 6pm - 8pm and Wednesday Morning,October 18,2017, 8:30am to 9:30am at the Goes – Scolieri Funeral Home, 212 Levitt Pkwy, Willingboro,NJ. Interment : Sunset Memorial Park, Feasterville,Pa.